SacMusic is back with new events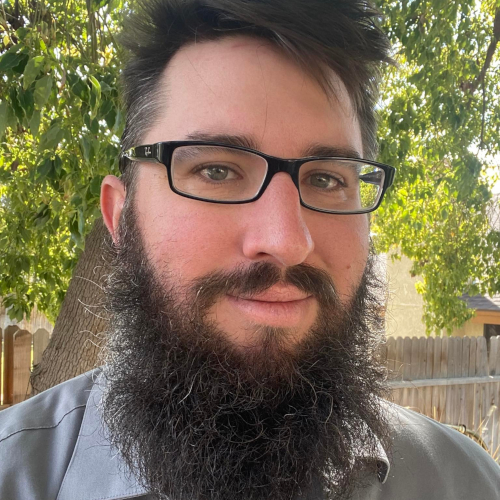 Tyler Smith
December 17, 2022
After taking the site down in July due to years without updates driven by the COVID-19 pandemic, we're back with over 20 updated events in the Sacramento region! I am incredibly excited for the relaunch as it marks a new chapter in the website's evolution.
Welcoming Hadin
As part of this relaunch, I'm excited to announce that Luhan Si Hadin has joined SacMusic as a contributor. Hadin is the director of the Sacramento Songwriter Circle, a board member of G.I.R.L.S. Rock Sacramento, and the site administrator of SacMusic.com. They have been incredibly active in the Sacramento open mic community, having both hosted an open mic and co-maintained an extensive list of open mics along with local artist NineFingers. SacMusic is incredibly fortunate to have Hadin working to make the site better.
Hadin is now the primary maintainer of SacMusic's open mic listings. Their work will allow me to focus exclusively on building new features, and the site will benefit from having someone so involved in the scene actively maintaining the events.
New features
This updated site includes additional event information, including if covers are permitted, if profanity is permitted, if the stage is wheelchair accessible, if a venue has gender neutral bathrooms, and if the event has an admission fee. The event's format was also added to the event pages.
Hadin guided the road map for these new features, and it is my hope that the features will help musicians find their new favorite open mics.
New back-end architecture
After initially launching SacMusic with WordPress in 2019 and experimenting with both Next.js and Django, I have migrated the SacMusic site to Ruby on Rails.
Rails was specifically build to empower small teams to deliver big features, and it is my hope that this will allow us to iterate and build new features faster following this relaunch.
What comes next?
In the short term, I'd like to add search tools to let musicians quickly find the events that are right for them. I'm also curious about building mobile apps so musicians can access our information more easily.
Until then, I'd like to thank the Sacramento music community for their patience during the pandemic and relaunch process. Please spread the word so we can help more people get involved in visiting local businesses, playing music, and making new friends.